Neonatal screening of Cystic Fibrosis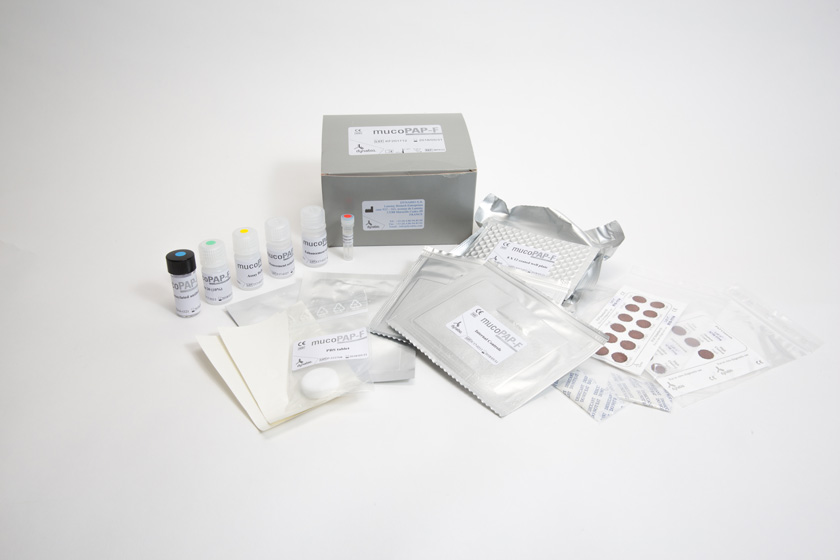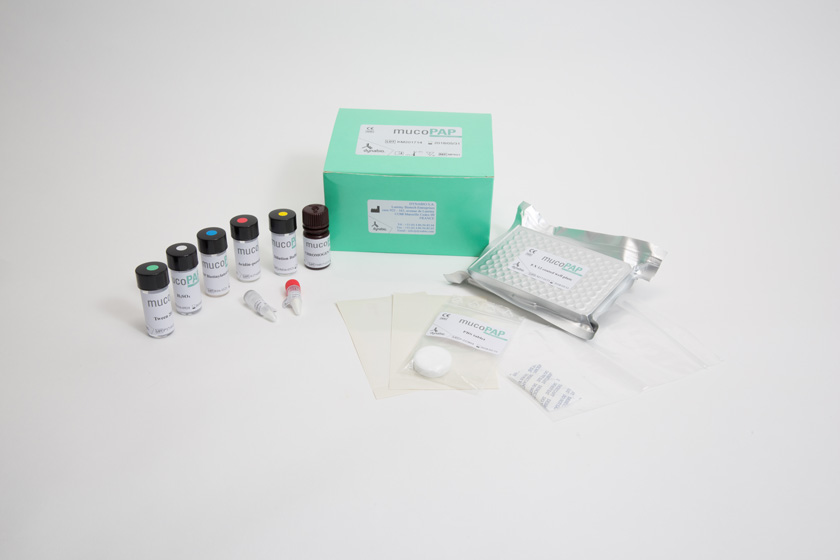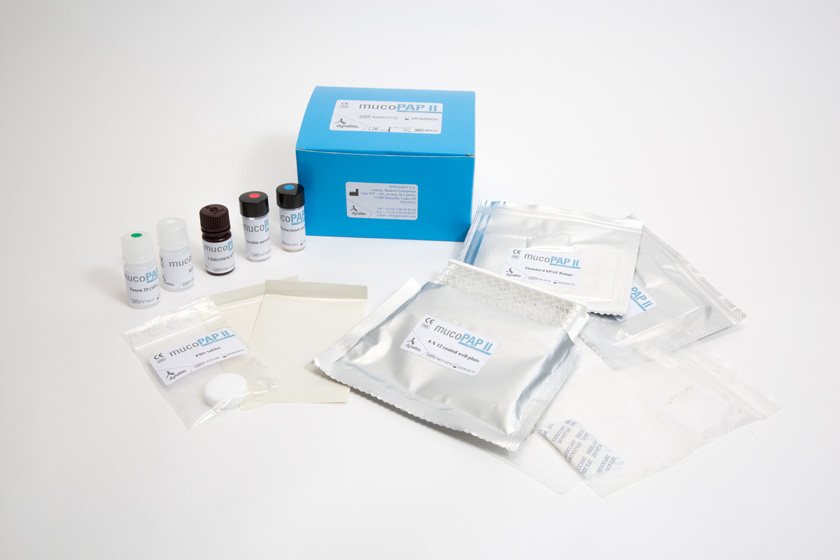 The Pancreatitis-associated protein (PAP) is synthesized in pancreas during pancreatic stress, for example in the case of acute pancreatitis.
In the case of cystic fibrosis (CF), one consequence of mutations in the CFTR gene is that the pancreas is already diseased in utero. Thus newborns with CF show increased pancreatic enzymes and proteins in blood (9). Several studies have shown that PAP is synthesized before birth and that its concentration is indeed elevated in the blood of CF newborns.
The neonatal screening test for CF presently available is the assay of immunoreactive trypsinogen (IRT) in blood spots. However, IRT shows insufficient specificity. It is therefore coupled to the screening of CFTR mutations. That two-tier procedure is used in several countries with good results. Yet, it is hardly applicable in countries such as France, where genetic screening is subject to prior written consent of the parents. Also, genetic analysis leads to the unwarranted detection of many heterozygotes and mild forms of the disease. Finally, the choice of which mutations to include in the panel used for screening can be difficult in multi-ethnic countries. For these reasons, an alternative to the IRT/CFTR strategy might become necessary.
Evaluation of PAP in newborn CF screening showed that this marker had similar performances as those of IRT (10). Interestingly, few babies showed elevation of both PAP and IRT but they included all CF cases. A two-tier strategy with PAP assay followed, for babies with elevated PAP, with IRT assay was evaluated. The final population was indeed small enough to allow sweat-test diagnosis (11), without recourse to genetic analysis. These results were confirmed (12, 13, 14, 15, 16, 17, 18). That strategy using two biological tests alleviates legal and ethical problems related to gene testing and is cost-efficient.
A synthesis of these works was carried out by the HAS (Haute Autorité de Santé) in 2015 (cf. pdf) and stated that PAP assay on calibrated screening cards was therefore a good alternative to the present strategy to allow detection of newborns at risk of developing cystic fibrosis.
Dynabio S.A. has developed a range of products for cystic fibrosis neonatal screening. It includes three assay kits whose main differences are listed in the table below:
Kits Assay

Standard range

Lyophilized

Calibrated screening cards

Calibrated screening cards

Controls

Number

1

3

3

Type

Lyophilized

Calibrated screening cards

Calibrated screening cards

Revelation method

ELISA

ELISA

TRF

Shelflife (months)

6

6

12